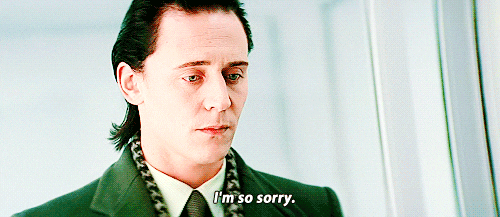 When did it become uncool to apologize?
Saying you're sorry and actually meaning it seems to have developed a whole new meaning lately.  I've read countless articles in men's and women's magazines alike warning against apologizing.  I've seen so many blog posts championing the 'times you should never ever apologize' mentality.  Bloggers and columnists are telling us that apologizing for certain things can show weakness, or worse, could cost us 'winning' an argument.
Now, maybe my Canadian is showing, but I fail to see how admitting you made a mistake and feeling a bit of regret for effing up is a sign of weakness. Or that winning every argument is the most important thing when it comes to conflicts.
Sure, apologizing is not always the most comfortable thing to do in the world. It can be awkward. It can be hard to admit you've made a mistake. It can leave you feeling vulnerable, and as a general rule, we humans do not like that so much. But sometimes, a genuine, authentic apology is the first step to letting go of your fuck ups, of working through hurt feelings and, most important of all in my opinion; an apology requires the reflection on a situation that helps you learn from your mistakes.