For the month of November, I am participating in #NaBloPoMo2019 (National Blog Posting Month). My goal for this year's challenge is to post 10x in the month of November. This is post 3/10.
It's not too late to join in the Nablopomo fun! Set your own goal for the month, post away and share using the hashtag #Nablopomo2019 so other people can find your posts.
The Currently Project is a super old blogging series in which bloggers would share what media they're consuming, what projects they may be working on and what they're into at the moment. As this year's unofficial Nablopomo theme seems to be the resurrection of blogging, I thought I would bring back this series. Here's
Watching:
I've turned into one of those millennials that doesn't really watch live TV anymore. #Sorrynotsorry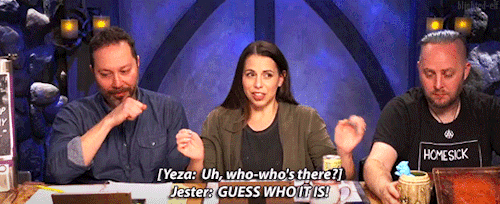 I'm obsessed with Critical Role, a web series where a bunch of nerdy ass voice actors playing Dungeons and Dragons. I have been watching campaign 2 and I'm all caught up, so I watch their streams every week. We've also been watching the other content on their YouTube and Twitch channel: Travis Willingham's Game Ranch, Pub Draw and the mini series Undeadwood. Undeadwood is so, so good.
Outside of that, we watch a lot of Taliesin & Evitel's Twitch streams. And of course, it's basketball season so I've been watching my WORLD CHAMPIONS play.
Reading:
I just finished Since We Fell by Dennis Lehane. It was a pretty good read, but it was a lot darker than I was anticipating.
I'm now reading These Witches Don't Burn by Isabel Sterling, a YA novel set in modern day Salem about Hannah, a teenage witch who is trying to keep her magic hidden from 'regs' and hide from her ex-girlfriend. When an apparent Blood Witch pops up in town, Hannah finds her summer is turning out to be a lot more complicated and dangerous than she was anticipating. So far, this has been a really fun read and it is the 37th book I've read so far this year.
You can find me on Goodreads, if you're into that sort of thing!
Listening:
I mentioned that I have been watching a lot of Taliesin & Evitel's Twitch stream and their stream is what introduced me to my newest favourite artist, Sigrid. Her music is all over their stream playlist, so I've had a bunch of her songs on my list.
Making:
I've been working on some new sticker designs and digitizing old pen and paper designs using my iPad and Procreate. The hardest part is remembering to charge my iPad and Apple pencil…
Planning:
I've been planning post ideas so I can actually finish Nablopomo this year! Not having prompts is often the hardest part of these challenges, but I am determined to finish this.
Loving:
Starbuck's Honey Citrus Mint Teas, the Procreate App, drawing on my iPad Pro, Inkbox, time with my nieces, Autumn colours, sweater weather.
What have you been watching/reading/listening to/making/planning and loving this autumn?